Group |
06.02.2015
Legrand is participating in the D'Days design festival in Paris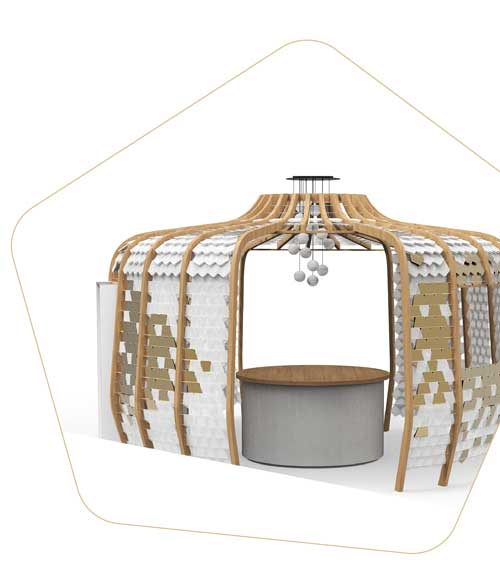 For the fourth consecutive year, Legrand is participating in the D'Days design festival in Paris.
This year, in accordance with the theme "Experience", the Flocoon Pixel concept will be exhibited at Le Lab by Legrand. To mark the event, Legrand called upon the Lille based design agency, piKs, who worked to make the experience all the more memorable for design fanatics coming to discover Flocoon.
PiKs's designers have created a playful universe around Flocoon by transforming the Lab into a "hut" to highlight one of the values of Flocoon: returning to a simpler time. The hut is decorated with pentagonal cards that passers-by can pick up, move and take away with them, just like Flocoon pixel switches.
D'Days is held from 1st to 7th June in Paris, and Legrand will use this opportunity to extend the exposition of Flocoon Pixel at Le Lab to an extra week (8th to 13th June).
Communiqué de presse
voir la vidéo du concept